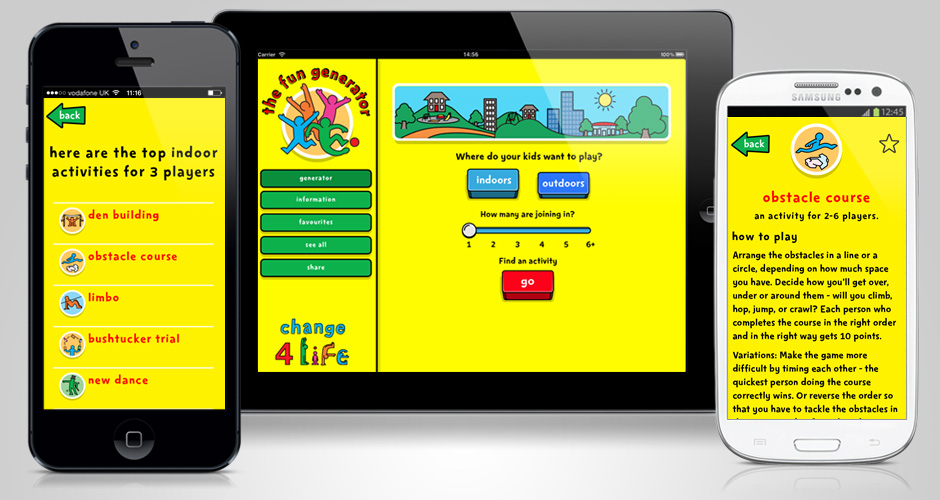 This was the first app we ever developed for Change4Life and like many others, was based on a web tool of the same name. By developing an app, it became a summer-holiday-secret-weapon for parents who needed fast ideas and inspiration to keep the kids entertained.
With selectors that allow you to specify where the kids are playing (in or outdoors) and a slider to indicate how many are joining in the fun, the app delivers over 100 ideas from dodgeball and tug of war to ice-lolly making and homemade instruments. Videos and downloadable activity sheets enrich the user experience.
Relatively simple and fun to build – and use!