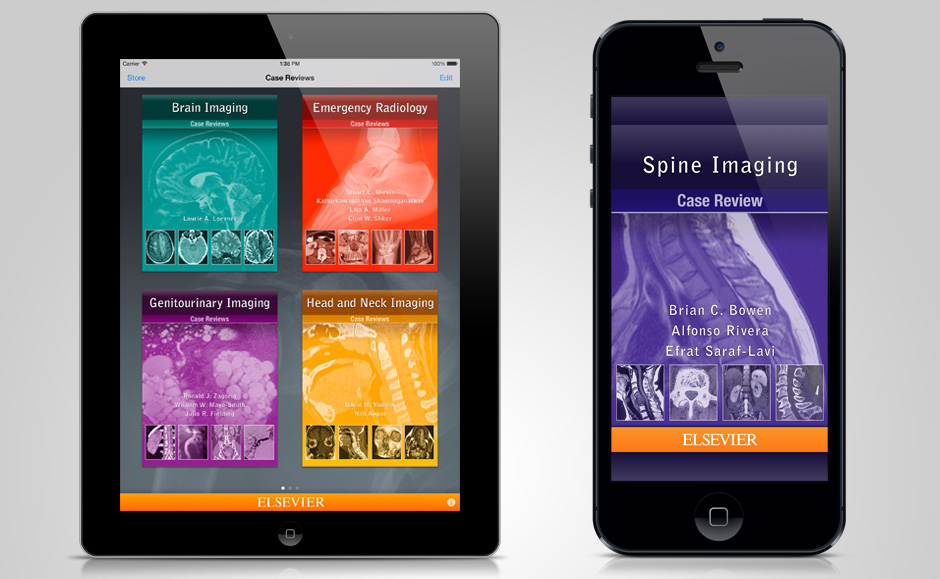 Conceived as the ultimate radiology exam revision aid, this app is packed with medical cases designed to finesse a user's diagnostic skills.
One thing which we pride ourselves on at Antbits is our ability to write code for multiple solutions at once. Elsevier's Case Reviews app is a case in point. By carefully planning the design and user experience, we were able to write one application that is simultaneously optimised for iPhone and iPad with no compromises.
As with our other Elsevier apps, in-app purchase allows the user to review a set of questions before purchasing the full content.