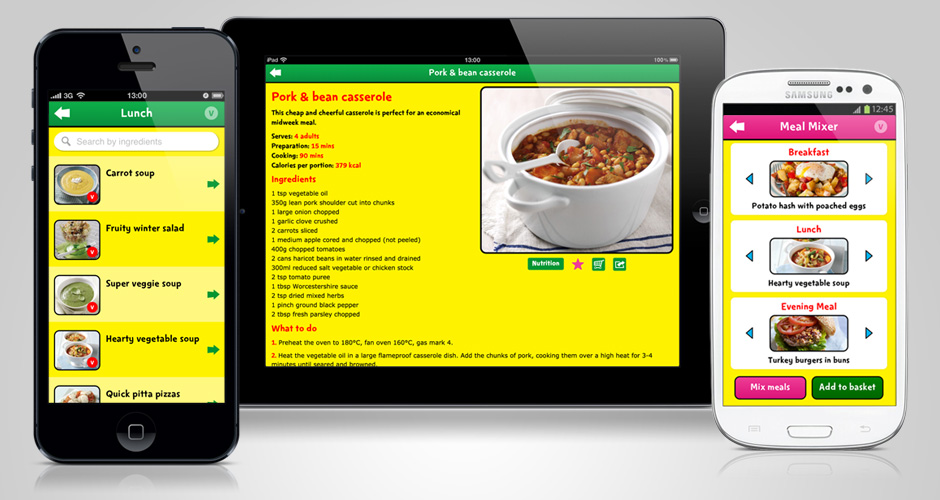 First launched in January 2013, the Change4Life recipe app has been a great success, achieving 1 million downloads in one year.
Built with a shared code base and launched in both iTunes and Google Play, the app allows users to browse a collection of recipes or use the meal mixer to plan a day's worth of meals. The shopping list feature compiles a list of ingredients needed for each recipe, sorted by supermarket aisle and lets users share as well as add their own items.
The news inbox feature was a new addition for 2014 and is used to deliver timely messages to the user base on an ad-hoc basis.