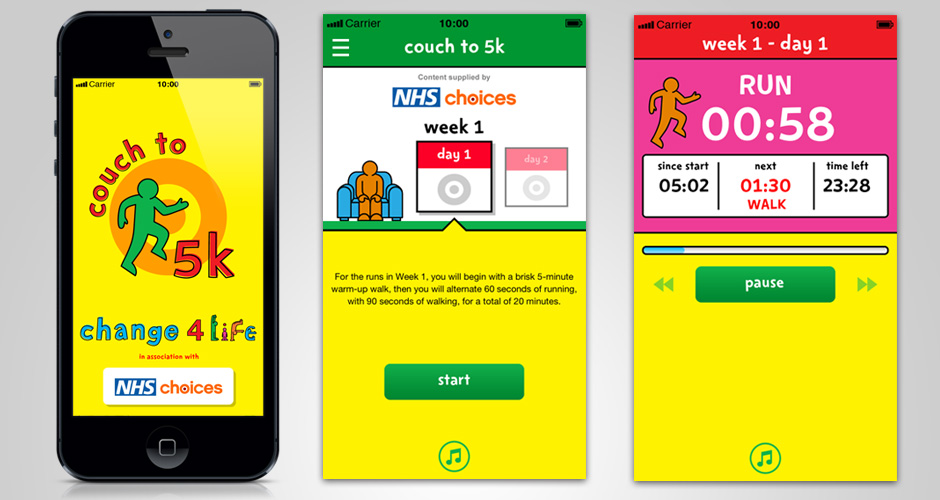 There was great excitement in the Antbits camp about this brief. We were involved in the NHS Choices podcast series which this app was based on and had seen it's phenomenal popularity and potential.
With co-branding, the user-base of the programme was allowed to expand through the launch of two native apps in iTunes and Google Play. Featuring audio instructions taken from the original podcasts, the app was a fantastic, new challenge for us as not only was it was the first time we'd integrated audio files to an app but it demanded syncing with the device's music player to enable users to listen to their own music. A steep learning curve and another string to the Antbits' bow.
Other functionality designed to enhance the Couch to 5k experience included countdown timers, a progress wall and share functionality.